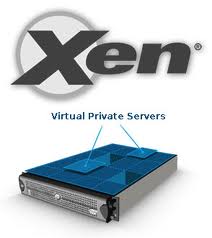 ANS Communications offer Xen OR KVM based VDS (Virtual Dedicated Servers).
What is a Virtual Dedicated Server (VDS)?

A Virtual Dedicated Server is a virtual server which make use of virtualisation which enable it to act like a dedicated server. Resources allocated to a VDS is not shared with other VDS on the same node. The performance of your VDS won't be affected by another VDS on the same node as you have dedicated resources. ANS Communications use Xen HVM and KVM, which also allow each VDS to run its own kernel.
Virtual Dedicated Servers come with full root access, so you can install software and manage it just like a dedicated server, without the cost.