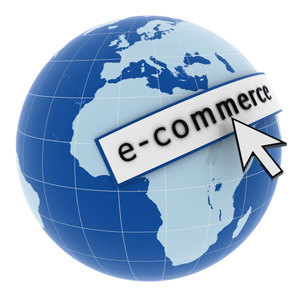 Want to start selling online but don't know where to start? We have created All-In-One Ecommerce Hosting Packages for you so you can start selling online right away with nothing extra to pay. We call them Ecommerce In a Box. Our Ecommerce packages include everything you need to set up an online store without any hidden charges.
All E-Commerce Packages include:
Enterprise-level server and network. Reliable web hosting on a fast Australian network is most important when you are creating an online store targeting Australian customers. You can spend thousands on design, development, and advertisements, but if your online store is slow to load, or is regularly down, you will lose sales and may even lose loyal customers. We only deploy powerful DELL servers with lots of RAM on premium Australian networks so your online store will load fast and have high uptime.
Softaculous auto script installer - Allows you to install your shopping cart with just a few clicks and it will notify you when there is an update. No need to learn to program just to install your shopping cart software.
SSL certificate - All Ecommerce packages come with a yearly RapidSSL certificate and we will install it free of charge for your domain.
Dedicated IP - All SSL certificate requires the use of a dedicated IP. The normal cost of a dedicated IP is $4/month. The cost of a dedicated IP for a year is included in the Ecommerce Packages so there is nothing extra to pay.
cPanel Control Panel - All Ecommerce Hosting Packages include cPanel so you can manage your hosting easily. You can also manage your email accounts with ease.
Scalable - You can start on our lowest package, and upgrade if your online store becomes popular and you require more resources. If you ever need to upgrade to a VDS or Dedicated Server, we will help you move with no downtime with no additional cost. We can also provide custom backup solutions and load balancing for your online store.
Price Freeze - You will pay the same yearly cost for as long as you keep your hosting service with us.
Expert Help - We provide free advice to all our customers for security and eCommerce related inquiries. Our belief is that if we help you build a secure and successful website, it will benefit everyone in the process.
Popular Shopping Carts with 1 Click installation:
Magento.

Magento is an Open Source eCommerce web application launched on March 31, 2008. It was created by Varien, building on components of the Zend Framework.

WooCommerce.

WooCommerce is a free eCommerce plugin that allows you to sell anything, beautifully. Built to integrate seamlessly with WordPress, WooCommerce is the world's favorite eCommerce solution that gives both store owners and developers complete control. With endless flexibility and access to hundreds of free and premium WordPress extensions, WooCommerce now powers 30% of all online stores -- more than any other platform.

PrestaShop.

PrestaShop e-Commerce Solution was built to take advantage of essential Web 2.0 innovations such as dynamic AJAX-powered features and next-generation ergonomy. PrestaShop guides users through your product catalog intelligently and effortlessly, turning intrigued visitors into paying customers.

OpenCart.

OpenCart is an open-source PHP-based online shopping cart system. A robust e-commerce solution for Internet merchants with the ability to create their own online business and participate in e-commerce at a minimal cost. OpenCart is designed feature-rich, easy to use, search engine friendly and with a visually appealing interface.

Zen Cart. -

Zen Cart truly is the art of e-commerce; free, user-friendly, open-source shopping cart software. The eCommerce web site design program is being developed by a group of like-minded shop owners, programmers, designers, and consultants that think eCommerce web design could be and should be done differently.
How much will I save by purchasing the eCommerce Hosting Packages?
Our E-Commerce packages are All-In-One yearly hosting packages designed to save you money and provide you everything you need to set up your online store. The hosting packages will save you approximately 31% - 36% from our standard hosting plans, depending on the package you subscribe to.
Can I host more than 1 domain?
You can host additional domains as an addon.
However, only your main domain can install an SSL Certificate.
If you require multiple domains with SSL, please check out our Reseller Hosting Packages.
30 Day Money Back Guarantee
All E-Commerce Packages come with an unconditional 30-day money-back guarantee.
If you decide to leave us we will refund your money minus $49.95 for the SSL Certificate, which you can use with another host.